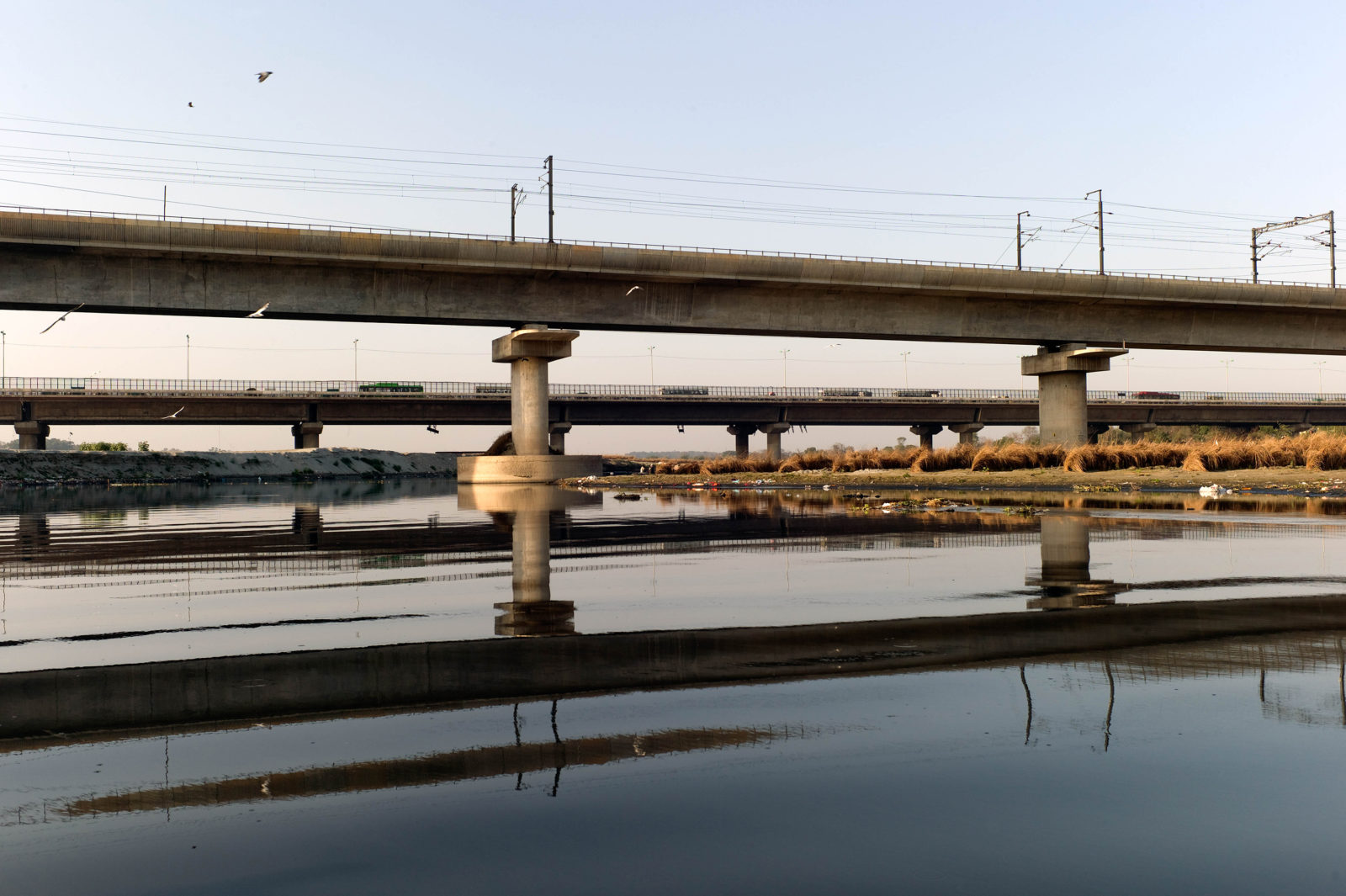 When visiting New Orleans, a context he was previously unfamiliar with but which through its complex relationship with a major river has parallels with his home of Delhi, artist and writer Ravi Agarwal found himself ruminating over two questions: how should I go there? How able am I to comprehend the context and what I might learn there? In this text, he reflects upon the shared experiences of those who live along the Mississippi in New Orleans and those who live by the Yamuna in Delhi, reciprocal relationships with nature, and the importance of listening in the Anthropocene.
The Work of Freedom in a World of Images- Pallavi Paul. MARG Documentary Now Issue Sep – Dec, 2018
Death by Water: Environmental Documentaries. A Brief Overview, Veena Hariharan: MARG Documentary Now Issue Sep – Dec, 2018
Else All Will be Still:Dematerialisation and Rematerialisation in the Ecological Photography of Ravi Agarwal. Maya Kovskaya. Take on Art. Issue 1. Volume 2. June 2016
The Art and Politics of Ecology in India: A Roundtable with Ravi Agarwal and Sanjay Kak, T.J Demos. Third Text, Vol 27. Issue 1, Jan 2013. 159-169
Emplacing and Excavating the City: Art Ecology and Public Space in Delhi. Christiane Brosius, Ruprecht-Karls-Universität Heidelberg. Transcultural Studies 2015.1.
Public Art? Activating the Agoratic Condition : Cultural theorist, art critic and independent curator, Nancy Adajania 's paper presented at the symposium linked to 48 C the Public Art Ecology Festival, New Delhi, December 2008
Stories from the Theatre of Aura and Decay :Maya Kovskaya. Interview with Ravi Agarwal. Art Journal 41
Fotografie – ein transkultureller Verhandlungsraum Eine Analyse der Arbeiten von Ravi Agarwal (Delhi). Cathrine Bublatzky. Pp 115-131
Landscape as Evidence: Artist as Witness: Skye Arundhati Thomas. E-Flux.com
Various…